It was a whirlwind of a year. We had a very quiet hurricane season (knock on wood) and finished off the year with another deep freeze threat. Both of these things highlight the importance of being prepared while living in such a resilient yet vulnerable place like Galveston. Like most Galveston residents, I was completely caught off guard by the 2020 freeze and learned some expensive lessons that helped me navigate the latest freeze without much plumbing damage. We'll chalk it up to self preservation.
This year I was excited to see all the events and festivals that make Galveston so unique resume again, especially La Izquierda Surf & Music Festival. Planning is well underway for La Izquierda version 4.0 in 2023, so stay tuned.
Galveston Real Estate News
Real estate wise, we are also entering the post Covid era. The buying frenzy has resided, and the market seems to be correcting itself. Interest rate hikes up to 7% have put buyers and sellers in check. I have seen an uptick in activity sine the New Year, but don't expect the drastic price increases that we had become accustomed to. I provided a graphic that shows the sales volume for Galveston in a month to month comparison over the last two years. As of December, sales volume was down about 30% compared to last year.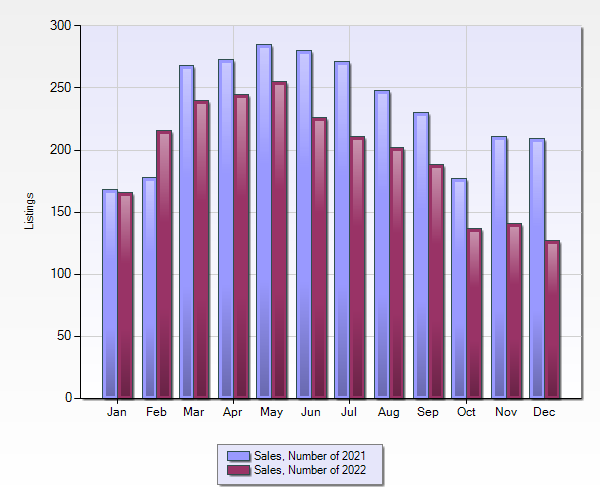 Black Kuhn Family
This is me with my wife Cate, daughter Finley-4, and son Jack-18mo. This year we bought annual passes to Moody Gardens. It's easy to get your money's worth with a family. We make use of it visiting the aquarium, the annual Festival of Lights, the Discovery Center, and many other attractions. It's also a great rainy day option with the family.